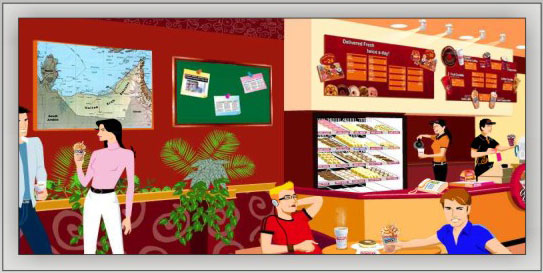 Welcome to Donuts Continental Food Est.
Dunkin' Donuts has a reputation for brewing high quality coffee for more than five decades. In fact, Dunkin' Donuts is using the original proprietary coffee blend revipe established by its founder Bill Rosenberg in 1950.
In 1950,Bill Rosenberg opened the first Dunkin' Donuts shop in Quincy, Massachusetts. Today Dunkin' Donuts is the world's largest coffee and baked goods chain, serving more than 2.7 million customers per day. Dunkin' sells 52 varieties of donuts and more than a dozen coffee beverages as well as an array of bagels, breakfast sandwiches and other baked goods.