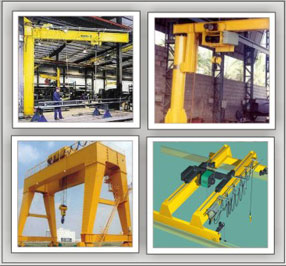 Welcome to Lootah Lemmens Llc
At Lootah - Lemmens, we transform your ideas into real operating equipment, from its concept to reality. Specialists supervise each step of the process very carefully, from designing, manufacturing and assembly, right through to the delivery of Crane Systems.
With vast experiences in solving material handling problems over the years and across regions, we are confident that we will offer a pragmatic solution to all your material handling problems / requirements.
We approach every project with the same sense of creativity and efficiency. Our expertise and our knowledge in cranes make an impressive combination to deliver tailor-made crane systems, which saves time and money..